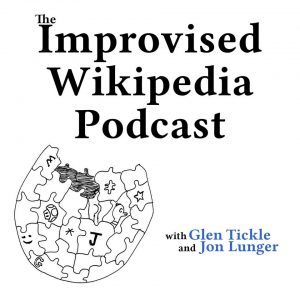 Pennsylvania is ranked 3rd for Bigfoot sightings.
Bigfoot isn't real.
Bigfoot shops at Giant, but isn't real.
But even fake animals love seltzer.
Glen violates his SodaStream terms of service on the reg.
Wookies are space bigfoots.
Glen doesn't believe in Bigfoot, but Bigfoot believes in himself.
Glen's tablet wasn't working so he didn't draw bigfoot and just used a photo of Harry from Harry and the Hendersons because it's the best Bigfoot story.