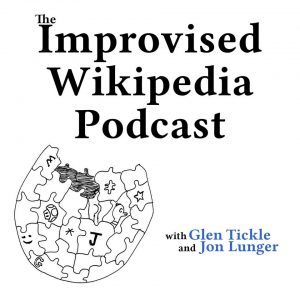 What is Hollow Earth Theory and why is it stupid?
Did Tarzan ever climb in the Earth's butthole and fight a dinosaur?
Did Jeffrey Dahmer ever throw a party?
Glen accidentally invents a new religion.
Are we in the balloon or out of it?
It's dumb either way.
Glen and Jon don't agree on the Watchmen movie, but do agree that Zack Snyder is bad.
Glen makes a joke about Cadbury Cream Eggs he's not proud of.