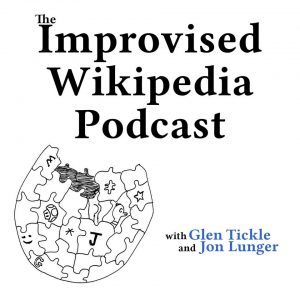 Dr. Carl Gary Arnsworth or some dumb name was the cat who named this sleepy neurological disorder.
Lotta tangents.
We have gone zero (0) episodes without mentioning pee.
Jon and Glen keep the same things in the same pockets, but Jon has too many keys.
Batman: Nosferatu should be called Batman: The Cabinet of Dr. Caligari and everyone (or just Glen apparently) knows it.
We grow our ever-increasing list of promised spec scripts to try to woo Tom Hanks.