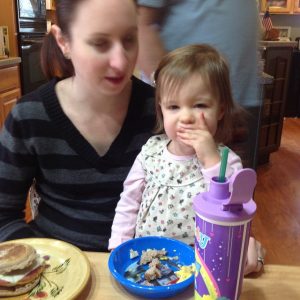 Scandal rocked the chess world the week we recorded this so Jon couldn't stop Glen from talking about it.
Anyway, it's Taylor Ham not pork roll. Taylor invented that shit and dude deserves some credit.
There's a legit fascinating legal battle over what to call this shit.
Glen's dad makes a pork roll egg and cheese sandwich called the Egg McTickle (pictured above) that Glen thinks should be called the Egg TickMuffin.
Glen really seems convinced there's vinegar in there, but he's been a vegetarian for a while now.
New Jersey produces more blueberries than any other state, but blueberries suck.
Glen is pro-oxidant.
Glen and Jon want to write the General Mills Monster Cereal movie.
Nothing but respect for our thicc roll.
Some monster made pork roll ice cream.
This episode brought to you by gourds.