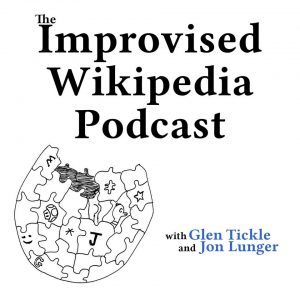 Jon and Glen returned to the SteelStacks Improv Festival, the PREMIERE east coast improvisation festival.
Did we cheat and use the same photo from last year's festival because we didn't get a picture this time? Sure.
Do we know everything there is to know about Tupperware and do a really good job relaying that information to an audience in a shorter-than-usual amount of time? Of course not.
Do we hold hands? Famously.